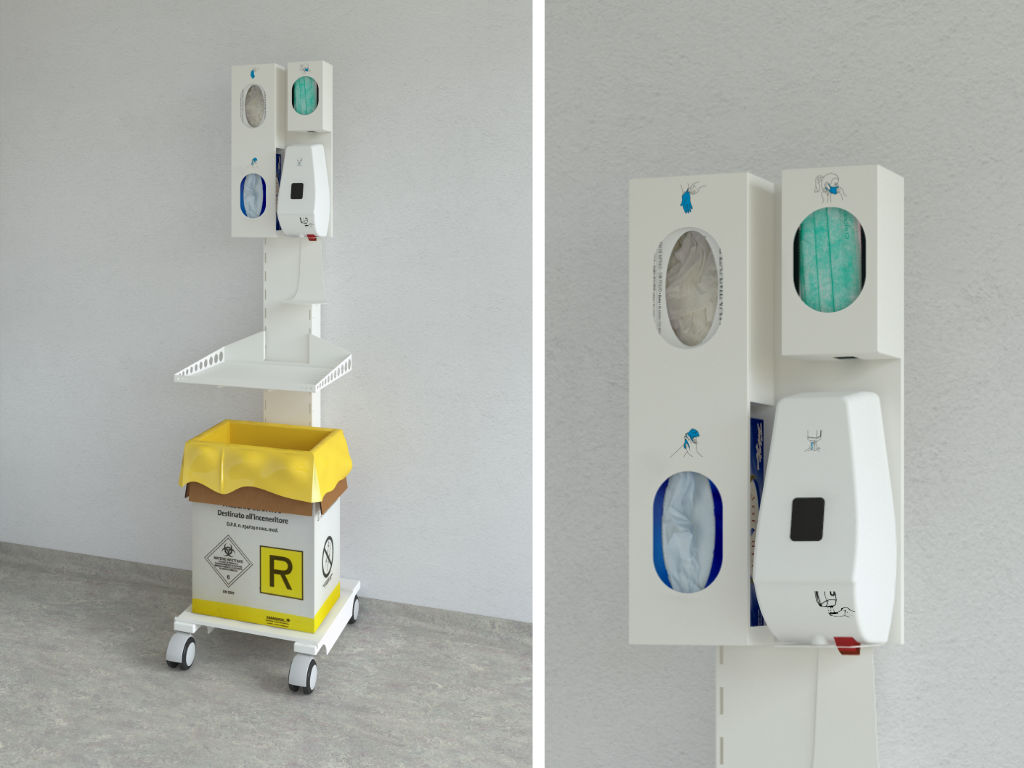 Functional trolley COVID-19
Three level trolley:
Panel for throwaway material COVID-19 supplied with electronic dispenser of hand disinfectant and containers for gloves, masks and napkins.
Shelf adjustable in height to place equipment dressing set:(medical coat, headdress and shoe covers).
Compartment for waste container 40lt.
Supplied with swivel wheels.
The trolley can be customized by simply removing the panel COVID-19 and by adding other two shelves; in this way, it becomes a functional trolley for any other usage.