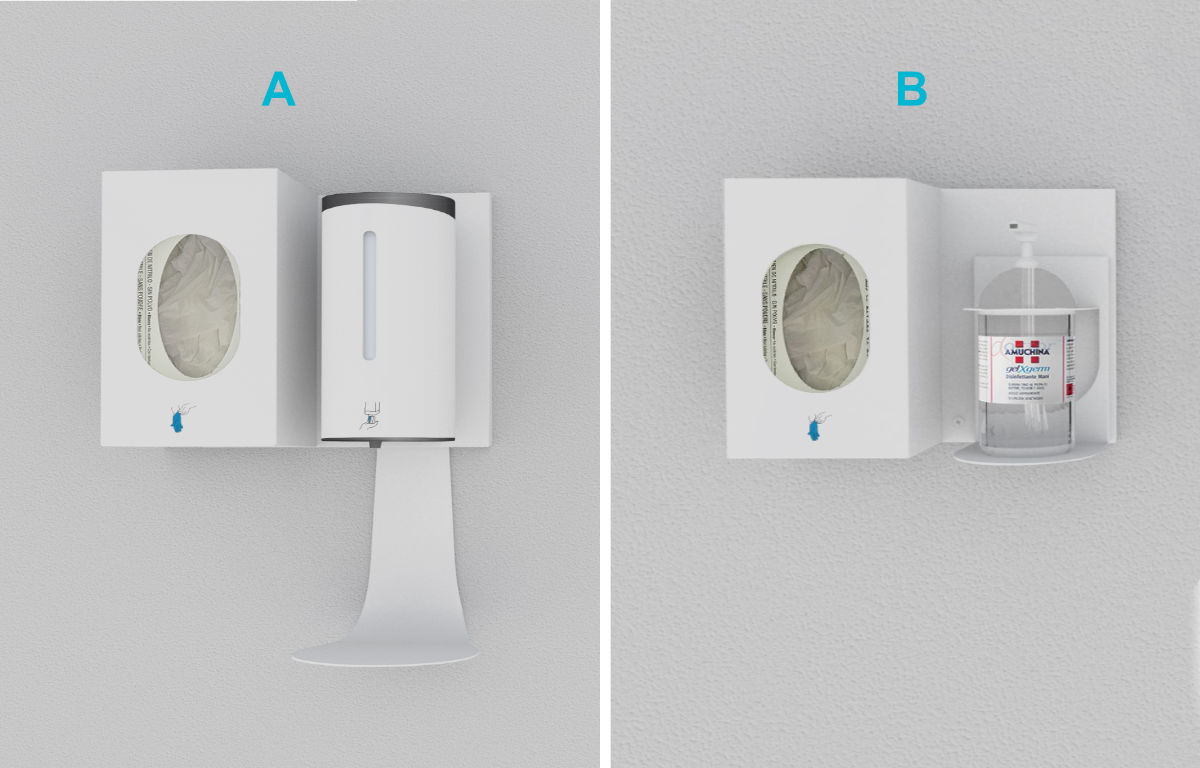 The essentials
Defined as "the essentials COVID-19", they were created in order to contain in an orderly and hygienic way the item related to the first step of the sanitation. Economical yet functional, easy to mount and to replace, they are made in painted metal and are available in 2 versions:
PANEL TYPE A with electronic disinfectant dispenser.
PANEL TYPE B with manual dispenser bottle of disinfectant.